Adam West, the star and voice of the titular character of the classic Batman TV series has passed away at age 88 after a short battle with leukemia.
Adam West, straight-faced star of TV's 'Batman,' dies at 88 https://t.co/AuXdpLYfOX pic.twitter.com/pbMGMFm9T3

— Hollywood Reporter (@THR) June 10, 2017
West had a career that spanned over five decades.
West, who was at the pinnacle of pop culture after Batman debuted in January 1966, only to see his career fall victim to typecasting after the ABC show flamed out, died Friday night in Los Angeles after a short battle with leukemia, a family spokesperson said.

West died peacefully surrounded by his family and is survived by his wife Marcelle, six children, five grandchildren and two great-grandchildren.
West's deadpan delivery underscored the cult classic's absurdity and campy fun.
"The tone of our first show, by Lorenzo Semple Jr., was one of absurdity and tongue in cheek to the point that I found it irresistible," West said. "I think they recognized that in me from what they'd seen me do before. I understood the material and brought something to it.

"You can't play Batman in a serious, square-jawed, straight-ahead way without giving the audience the sense that there's something behind that mask waiting to get out, that he's a little crazed, he's strange."
Support Conservative Voices!
Sign up to receive the latest political news, insight, and commentary delivered directly to your inbox.
Adam West became a massive star from humble beginnings:
He was born William West Anderson in Seattle on Sept. 19, 1928, the second of two sons. His father, Otto, was a wheat farmer; his mother, Audrey, was a pianist and opera singer.

West attended an all-boys high school, then graduated with a major in English literature from Whitman College. During his senior year, he worked for a local radio station, doing everything from Sunday morning religion shows to the news.

He also starred in a couple of plays at the local theater. "I found that I could move an audience and I was appreciated," he said.
Beyond Batman, West revived his Batman character on a number of television and animated shows. He also voiced a character (very) loosely based on his own persona, as the mayor of the town of Quahog on the hit television show Family Guy.
While West struggled after the Batman television show, he was always beloved by fans and experienced a resurgence late in his career.
What Adam West Meant To Me
On a personal note, West's Batman was always one of my favorites. His turn as the "Dark Knight" gave a depth to the character's comic origins that later incarnations would ignore in favor of a gritty realism. Here are a few favorite memories of his.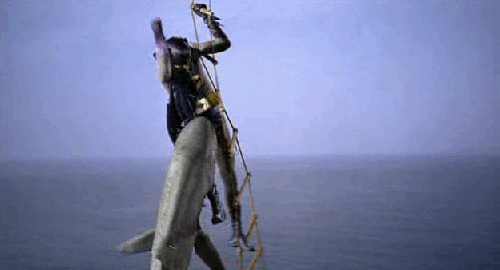 On Family Guy, West's quirky baritone delivery was the perfect way to deliver the absurd lines.
Rest in Peace, Adam West. Thank you for the memories. Share your memories in the comments below.