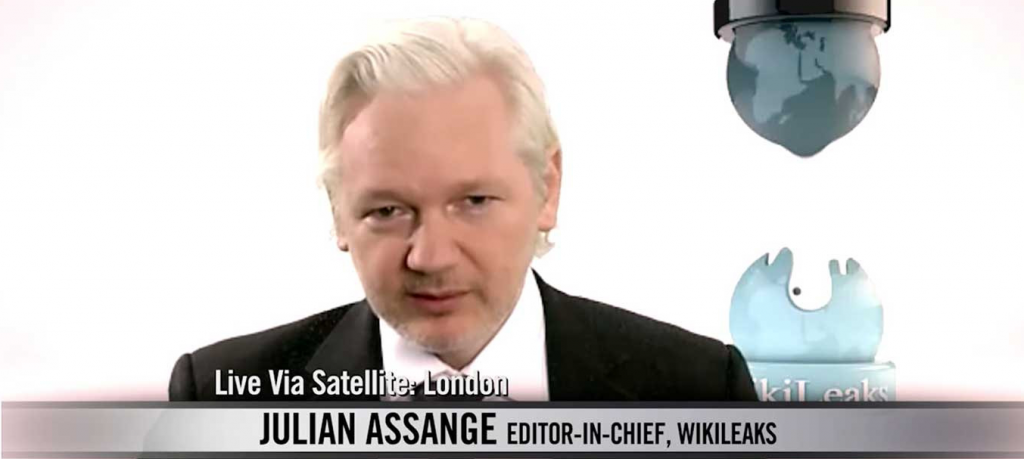 There is serious fallout from the newly leaked emails from Hillary Clinton's campaign chairman John Podesta.
Podesta was once President Bill Clinton's Chief of Staff and then a counselor to President Barack Obama, and is now one of the most influential lobbyists in Washington, D.C.
Now, we see in an email from Podesta that Hillary Clinton hates "everyday Americans." Podesta mentioned this in an email exchange with Jen Palmieri, Clinton's campaign director of communications. They were debating how the phrase should be used in a New Hampshire speech in April 2015.
I think this looks good, but thought we were going to take one of the small biz policy ideas — like access to credit — highlight that in her remarks?" Palmieri wrote after another staffer emailed out the speech they had written for Clinton.
"I know she has begun to hate everyday Americans, but I think we should use it once the first time she says I'm running for president because you and everyday Americans need a champion," Podesta replied.
"Truth," Palmieri said.
Via Daily Caller
Here is a screenshot of what the email leak looks like. This is what Hillary Clinton really thinks of Americans, including her own supporters: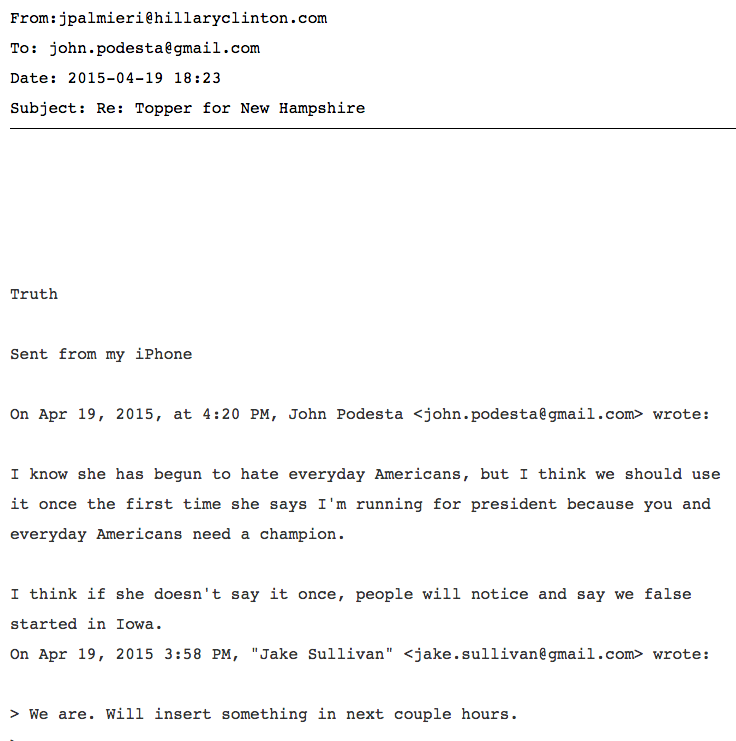 Interestingly, Hillary Clinton regularly used the phrase on the campaign trail. In fact, it was not only tweeted frequently from her campaign and used in emails, her campaign introduction video announced, "Everyday Americans need a champion and I'm going to be that champion."
This is why Donald Trump is so popular. Instead of having contempt for so-called "everyday Americans," Trump stands with those Americans and shares their concerns. Hillary Clinton, on the other hand, is the ultimate D.C.-insider who can't stand them… But realizes she has to say otherwise to win.
This is deeply embarrassing for Hillary Clinton and should doom her campaign.
What do you think about Hillary Clinton's disdain for "everyday America?" Please leave us a comment (below) and tell us.