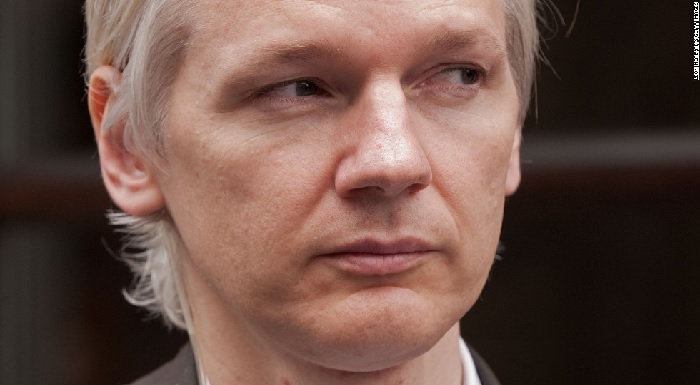 If you remember back in July, there was a very strange murder in Washington DC. Seth Rich was a major figure at the Democratic National Committee who was gunned down. The killer or killers took nothing from their victim, leaving behind his wallet, watch, and phone.
Then in August, WikiLeaks founder and figurehead Julian Assange suspected foul play, and make cryptic statements that some believe were meant to imply that Rich was the source of the now infamous email leaks.
Assange offered $20,000 for any information on Rich's death, and seemed to indicate that he could've been a WikiLeaks informant.
Now his parents are speaking out, and they do not believe that Rich had a WikiLeaks connection.
Six months after a Democratic National Committee staffer was gunned down on a Washington, D.C., street, suspicion that he may have been the source who passed incriminating DNC emails on to WikiLeaks persists despite his own parents' strong doubts.

"Anyone who knew Seth knew that wasn't the way he would have handled the problem," Rich's father, Joel Rich, told FoxNews.com in an exclusive interview, calling Assange's statements "bizarre." "He would not go outside the system."

Like the Washington police, Rich believes his son was more likely killed in a robbery gone awry.
Still, there's a lot of money on the line speculating otherwise.
One reason for the speculation that Rich may have leaked DNC emails to WikiLeaks is that Assange offered a $20,000 reward leading to the arrest of the killers. That sum, added to Republican lobbyist Jack Burkman's $100,000 reward and the D.C. police's $25,000, tally more than any other reward offered in such a case in the nation's capital.

During an Aug. 9 interview on Dutch television and in subsequent media interviews, Assange implied that Rich was killed because he was the WikiLeaks source of emails from top DNC officials showing they conspired to stop Sen. Bernie Sanders of Vermont from becoming the party's presidential nominee. That controversy resulted in Debbie Wasserman Schultz having to resign as DNC chairperson.
H/T: Fox News
Rich's parents seem pretty sure that their son was not tied to WikiLeaks. Yet, the case remains unsolved. No one has definitively proven who the leakers were tied to the WikiLeaks controversy, and Assange has not made any direct statements about Rich.
What do you think? Robbery gone wrong, or foul play? For me, this is suspicious.