Hillary Clinton Claims 'Suggestive' Photos of Her in Lingerie Ads Inspired Her to Wear Those Signature Pantsuits
Screenshot: YouTube Video, CBS Sunday Morning YouTube Channel
Hillary Clinton claimed in a recent interview that "suggestive" photos taken of her during a trip to Brazil in 1995 – some that ended up in lingerie ads at the time – are what led her to start wearing her signature pantsuits.
The shocking and simultaneously nauseating revelation came during an interview with CBS News's Norah O'Donnell this past weekend.
"I was sitting on a couch, and the press was let in. There were a bunch of them shooting up," the former First Lady explained.
"All of a sudden, the White House gets alerted to these billboards that show me sitting down with I thought my legs together, but the way it's shot, it's sort of suggestive," Clinton continued.
RELATED: Hillary Celebrates Biden's Anti-MAGA Speech – Says Trump 'Threat' Must Be 'Overcome'
Hillary Clinton: Suggestive Photos Led to Me Wearing Pantsuits
Some of the "suggestive" photos Hillary Clinton speaks of, did in fact, wind up being used in lingerie ads in Brazil at the time.
The interview then cut away to headlines sparked by those ads including: "Hillary Clinton is 'star' of Brazilian lingerie ad" and "First lady of lingerie: Hillary Clinton."
Hillary Clinton was 'Star' of Brazilian Lingerie Ad..Think she is running again? pic.twitter.com/qeKBfFt0oj

— Andrew Coffey ☕️ (@coffeygrinds) September 4, 2022
An Associated Press report from 1995 notes the images.
"The photo depicts a seated Mrs. Clinton and shows a glimpse of what might be underwear," the AP wrote. "It caused a sensation in Brazil, and the Duloren lingerie company acquired it for an ad campaign."
They point out that the image is accompanied by the following text: "Mr. President of the United States of America: Your Excellency can't imagine what Duloren can do."
You know what researching this did for me?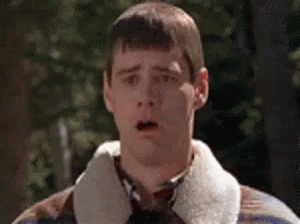 "I also begin to have the experience of having photographers all the time – I'd be on a stage, I'd be climbing stairs, and they'd be below me," Clinton continued.
The photos were enough to spark her to indulge in a wardrobe change.
"I couldn't deal with it, so I started wearing pants."
Her daughter, Chelsea Clinton, was also part of the interview and added, "It's so creepy."
Amen, Chelsea. Amen.
A Brazilian ad agency had used the picture in a lingerie campaign.

"We want to say that daring women don't mind letting their panties be seen," Silvio Matos, the ad agency's director, said at the time.

Clinton did mind. https://t.co/OrPMKqPGM7

— The Washington Post (@washingtonpost) September 6, 2022
RELATED: Hillary Clinton, Who Called Trump An 'Illegitimate President,' Says Casting Doubt On Election Is 'Doing Putin's Work'
The 'Gutsiest' Thing Hillary Has Ever Done
Hillary and Chelsea Clinton were speaking with CBS News as part of a promotion for the duo's forthcoming Apple TV+ docuseries, "Gutsy."
The series will feature stories of the world's "boldest and bravest women."
As for the two-time presidential election loser, she has said one of the 'gutsiest' things she's ever done in her personal life was to stay married to Bill Clinton, despite his numerous affairs and accusations of assault.
"I think the gutsiest thing I've ever done — well, personally — make the decision to stay in my marriage," she said in a 2019 interview.
Asked the gutsiest thing she's ever done, Hillary Clinton tells @GMA, "Personally, make the decision to stay in my marriage."

"Publicly, politically, run for president. And keep going. Just get up every day and keep going." https://t.co/M5slGg72vA pic.twitter.com/N9tgSqtuEW

— ABC News Politics (@ABCPolitics) October 1, 2019
She reiterated that in this latest CBS interview.
"And it took a lot of, honestly, prayer, and thoughtfulness, and talking to people I totally trusted, to really think through — because it was all being done in public," the 74-year-old Democrat said.
"So it made it even more painful and difficult," added Clinton. "But I have no regrets."
Hillary Clinton claims she started wearing pantsuits because photographers were trying to get up-skirt shots….

I assure you Hillary, no soul-dead or alive-wants to see up your skirt.

Not even Bill.

— Tomi Lahren (@TomiLahren) September 6, 2022
One has to wonder why Clinton didn't consider the story of Juanita Broaddrick for her series on 'gutsy' women.
Broaddrick, a former nursing home owner who accused Clinton of sexually assaulting her decades earlier when he was a gubernatorial candidate in Arkansas, might personally feel coming forward with that story to be inspiring.
In her professional life, Clinton says running for President was her 'gutsiest' move.
"Publicly, politically, run for president," she said in a past interview. "And keep going. Just get up every day and keep going."
Yes, it's truly inspiring to know Clinton puts her pantsuit on one leg at a time just like the rest of us and faces the music. If you consider whining about losing the election for six years 'gutsy' then, yeah.
Now is the time to support and share the sources you trust.
The Political Insider ranks #3 on Feedspot's "100 Best Political Blogs and Websites."