The fallout from Trump's leaked comments continues. ALL HELL IS BREAKING LOOSE!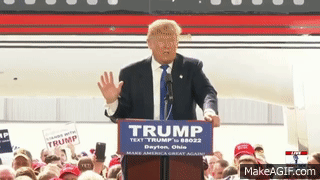 This morning a prominent Republican Congresswoman called for Trump to step aside. Last night several other Republicans who were on the fence about Trump, openly unendorsed him.
But most of these have been people who weren't HUGE Trump fans to begin with. The latest news from the Trump camp is that one of Donald's trusted and earliest supporters is calling for him to step aside.
This is huge!
hear Trump huddled in meeting at Trump Tower w/ Rudy, Newt and Jeff Sessions. Source: Sessions arguing Trump should consider dropping out

— Gabriel Sherman (@gabrielsherman) October 8, 2016
Support Conservative Voices!
Sign up to receive the latest political news, insight, and commentary delivered directly to your inbox.
The media is reacting to this shocking revelation
Daaaaaaaamn https://t.co/CJOhIxAXCR

— Lachlan Markay (@lachlan) October 8, 2016
Will pressure continue to mount on Trump to step aside? And if it does, will he actually do it?
Share your thought below.
Will you support Donald Trump, Hillary Clinton or another candidate? Share your thoughts!
LIKE this page for the latest TRUMP news. Interested in stopping Hillary? LIKE this page