This election for President is shaking the normal political alliances in America. While many "Republicans" are abandoning Trump in record numbers, Trump is gaining working-class votes that previous Republican candidates have been unable to reach.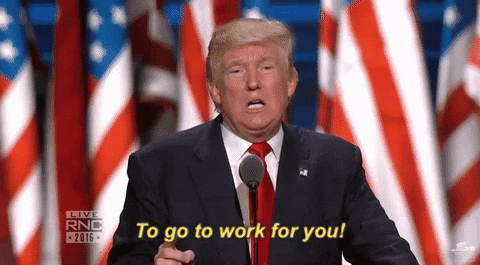 Trump is even getting die-hard leftists to endorse him, like this black man who endorsed Sanders.
And now Trump has another unlikely supporter, MSNBC liberal blowhard Chris Matthews. Watch below as Matthews explain the change that Trump represents against the big-government globalist status quo of Hillary Clinton:
BREAKING: Sounds like Chris Mathews from @MSNBC has just endorsed @realDonaldTrump pic.twitter.com/YDYpvKNQc0

— MicroSpookyLeaks™ (@WDFx2EU7) November 1, 2016
This is similar to liberal film-maker Michael Moore's epic rant explaining why people are going to vote for Trump.
Will you support Donald Trump, Hillary Clinton or another candidate? Share your thoughts!
LIKE this page for the latest TRUMP news. Interested in stopping Hillary? LIKE this page