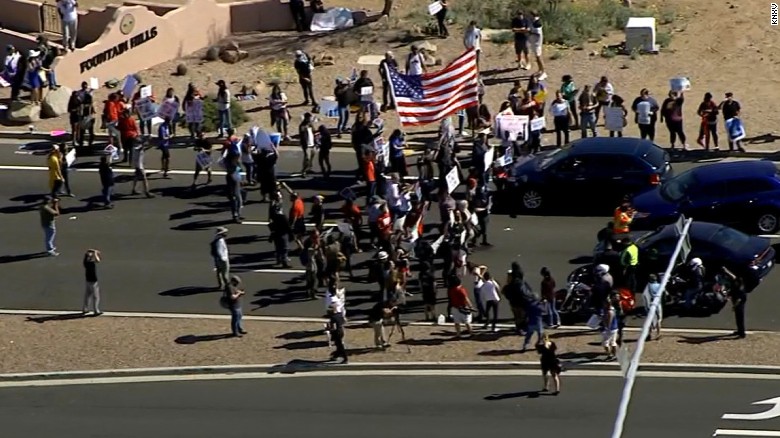 It is no secret that there is a organized movement on the left to takedown Trump by disrupting his rallies.
Trump opponents in Arizona have taken it one step too far, however
Via CNN
Dozens of protesters blocked traffic near a Donald Trump event in Arizona on Saturday, while demonstrators marched in New York City to protest the GOP front-runner.
The protesters in Arizona parked vehicles sideways on Shea Boulevard, blocking both lanes of traffic into Fountain Hills, Arizona, where Trump was scheduled to hold a rally Saturday afternoon, Maricopa County Sheriff's Office Deputy Joaquin Enriquez told CNN.

Enriquez described Shea Boulevard as the main artery into the area and the protesters' actions were causing motorists to drive into oncoming traffic as they tried to get around them. Traffic was backed up for miles due to the blockage.
This is crazy! Who do they think they're winning to their side by pulling a stunt like this??
Leftists will NEVER learn!
Catch all the latest TRUMP news here. And LIKE this page for the latest TRUMP news