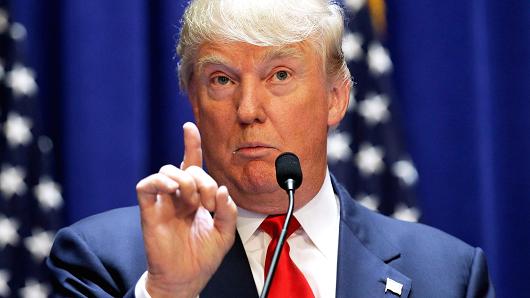 Dr. Ben Carson has called into question the unethical moves by Senator Ted Cruz (R-TX) and his staff which purposefully told Iowa Caucus attendees that Carson was dropping out.
It was a purposeful lie at a key moment during the Caucus, which pushed Cruz over the top. Cruz has since apologized for his action.
Conservative businessman Donald J. Trump, who came in 2nd place even after skipping the Iowa debate, just went on Twitter and dropped a bombshell: It's time to cancel the Iowa Caucus results!
Here are the EPIC tweets:
Based on the fraud committed by Senator Ted Cruz during the Iowa Caucus, either a new election should take place or Cruz results nullified.

— Donald J. Trump (@realDonaldTrump) February 3, 2016
And finally, Cruz strongly told thousands of caucusgoers (voters) that Trump was strongly in favor of ObamaCare and "choice" – a total lie!

— Donald J. Trump (@realDonaldTrump) February 3, 2016
The Voter Violation certificate gave poor marks to the unsuspecting voter(grade of F) and told them to clear it up by voting for Cruz. Fraud

— Donald J. Trump (@realDonaldTrump) February 3, 2016
Ted Cruz didn't win Iowa, he stole it. That is why all of the polls were so wrong and why he got far more votes than anticipated. Bad!

— Donald J. Trump (@realDonaldTrump) February 3, 2016
Incredible! Too many questions have been raised, and Team Cruz's actions may have been unfair to Dr. Carson, Donald Trump, and to Senator Marco Rubio (R-FL). There may have been many Iowa voters who supported Carson but thought he was no longer an option.
Republican Ben Carson Tuesday called for the firing of a Ted Cruz campaign staffer who said the retired neurosurgeon was planning to drop out.

"I think whoever is responsible for blatant lying should be dismissed, absolutely. Unless that kind of behavior is acceptable in your campaign culture," Carson told CNN's Jake Tapper on "The Lead."

One day after winning the Iowa caucuses, Cruz issued an apology to Carson after his staff falsely told Iowa caucusgoers that Carson planned to quit the race, calling it a "mistake."
via CNN
That is "fraud" and that's why Trump is speaking directly to the American people… demanding a re-do! After all, actual presidential delegates are at stake. Trump is speaking his mind and exposing what he believes is a fraudulent election result.
Do you agree with Donald J. Trump's tweet, or did he go too far? Please leave us a comment (below) and tell us what you think.