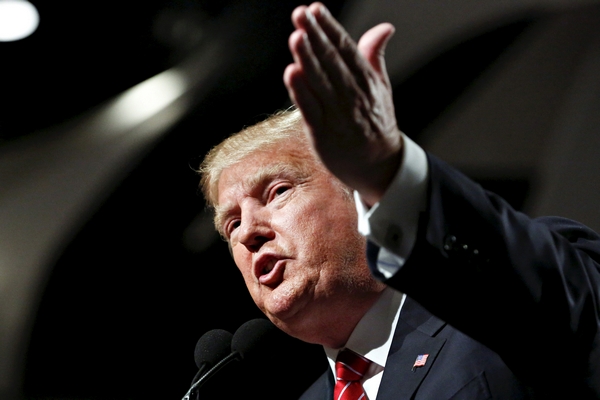 Whatever you might think of Trump's politics and policies, it's hard to deny that he's terribly entertaining.
The latest theatrics from his campaign came when a protester turned off the lights at his rally, and The Donald just winged it to hilarious effect!
Watch below:
I'm sorry but that right there is just funny!!
Trump just won big in South Carolina, taking all 50 delegates on his way towards winning the GOP nomination.
And I have to think it's antics like this that keep people more entertained by his speeches than by his actual policies.
What do you think? Will it be "lights out" for the Trump campaign any time soon? Let us know what you think in the comments section below!!
And if you don't want to be in the dark about Trump, check out this page with all things about the Donald!!!