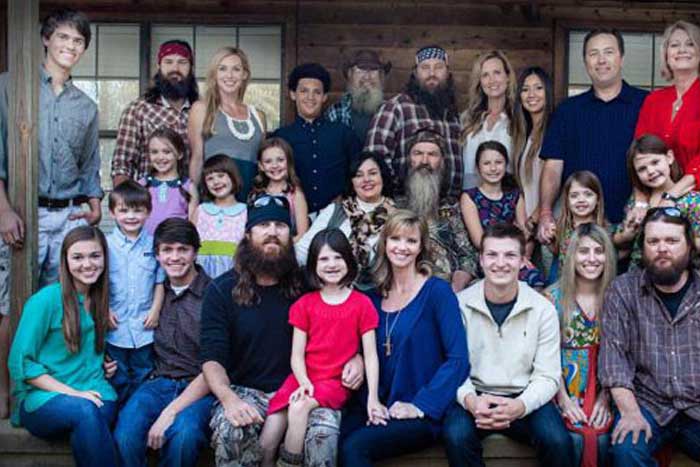 Tragic news as we learn that Mia Robertson, one of the most beloved stars of A&E's hit-show Duck Dynasty, is undergoing yet ANOTHER surgery to repair a cleft palate and lip. This is serious!
The family announced the worrisome news on the Duck Commander Facebook page: "On March 27, our sweet Mia will have another surgery which will involve breaking her jaw. We ask that you please start praying for her now and continue for 6-10 weeks after. It's a long recovery with a liquid diet."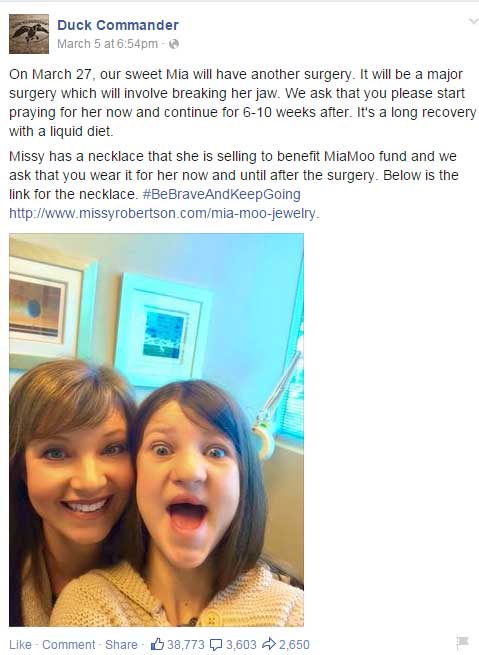 According to media reports, Mia has had five previous surgeries for her condition, the most recent one taking place in January of last year. Still, the close family has shown resolve through Mia's struggles and continue to pray. "We did all this research and there weren't many answers, we were more confused than educated," Jase Robertson told CNSNews. Jase is Missy's husband and Mia's father.
That's when we said, you know what, we're people of faith. You know, we believe in the Resurrection, we believe in things like this, and then, all of a sudden something comes our way that's gonna' be tough and difficult, and we're just feeling sorry for ourselves. So that's when we decided, okay, we're not going to do that anymore."
Please share this news and offer a prayer for Mia Robertson. May God Bless her.