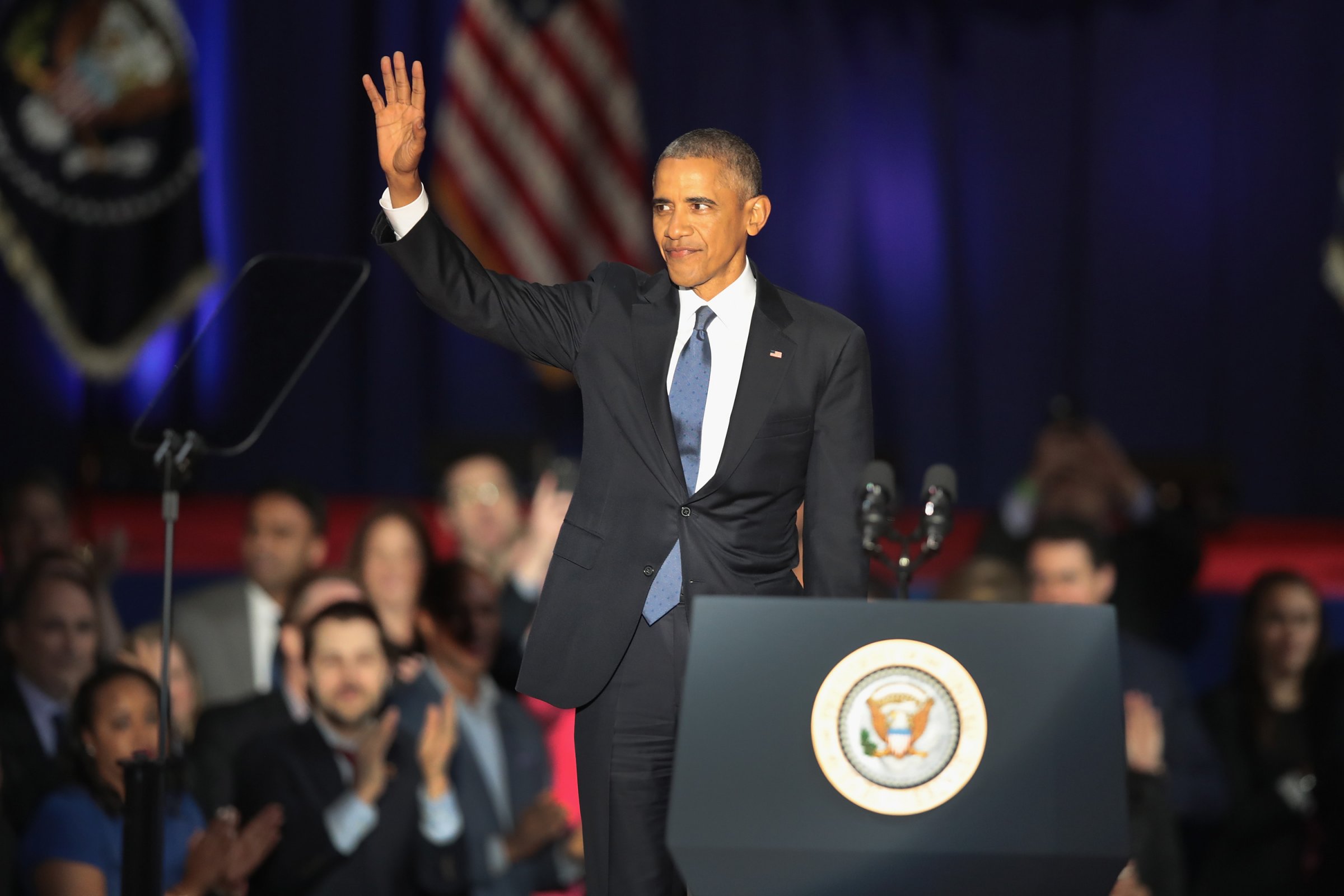 President Barack Obama gave his farewell address to America on Tuesday night in his hometown of Chicago, and liberals everywhere were sobbing throughout the entire speech.
I keep thinking I'm done crying, but then he just reels me back in again #ObamaFarewell pic.twitter.com/pNQT2qMiYd

— Catherine (@catsand_) January 11, 2017
While it should come as no surprise that liberals across the country would be mourning the end of Obama's failed 8 years in the White House, other people noticed something very strange during the speech.
According to a review of his speech, The Daily Caller noticed that President Obama referenced himself a whopping 75 times in the nearly hour-long address.
From The Daily Caller:
Obama said "I" 33 times during the speech, "my" 20 times, "me" 10 times, and "I'm" or "I've" 12 times. The president made a habit of focusing large chunks of his speeches on himself during his eight years in office.

Last July, for example, he mentioned himself 45 times over the course of a speech given at a speech for the slain Dallas police officers In his blog post promoting the speech, Obama encouraged Americans to tune in "because, for me, it's always been about you."
Obama is clearly upset that his liberal legacy is going to quickly be undone by President-elect Donald Trump in a matter of days, so it should come as no surprise that he would make his final address to the nation all about himself.
Will Trump be able to reverse 8 years of Obama's failed agenda when he takes office? Share your thoughts below!