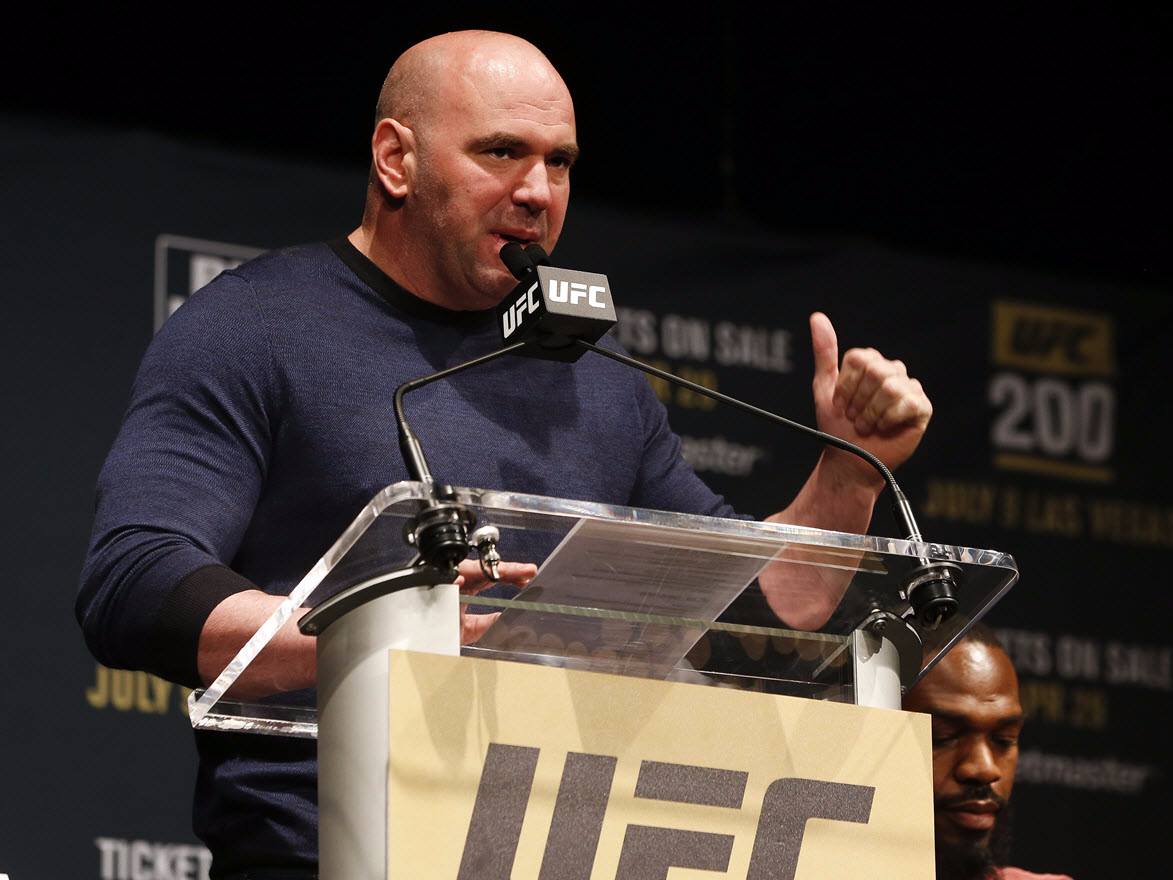 During Sunday's Golden Globe Awards, far-left actress Meryl Streep took to the stage to viciously attack Donald Trump and his supporters. Sounding like the elitist that she is, Streep pontificated on how "Hollywood is crawling with outsiders and foreigners. And if we kick them all out you'll have nothing to watch but football and mixed martial arts, which are not the arts."
While most Americans caught the multiple attacks Streep threw at Trump, one man took notice of her swipe at mixed martial arts, and that man is UFC President Dana White.
White called Streep an "uppity" "old" lady, who was unlikely to ever like UFC to begin with – and despite Hollywood's claims, "everybody" likes mixed martial arts and their fan base is nationwide.
Here's an excerpt of his comments from the interview with TMZ:
Of course it's an art. These fighters, these men and women are so talented. … Saying something stupid like that is like saying … she's not a talented actress, which she is. We have fighters from all over the world. … She's not educated about the sport and that was a completely uneducated comment.
In addition, Scott Coker, President of Bellator MMA, penned an open letter to Streep to blast her elitist rhetoric:
As a martial artist and an MMA promoter, here is my open letter and #Bellator170 invite to the very talented #MerylStreep #GoldenGlobes pic.twitter.com/zostN22RAK

— Scott Coker (@ScottCoker) January 9, 2017
UFC host Megan Olivi also went after Streep, noting, "Really weird to see someone talk about not discriminating then basically discriminate against an entire group of skilled, hard working ppl." (H/T: Young Cons)
Streep and the rest of Hollywood's disdain for middle America could not be more obvious. Millions of Americans watch mixed martial arts and football, but Streep lives in a bubble and likely has little contact with the average American!
I won't be holding my breath waiting to see Streep show up at a mixed martial arts event anytime soon.
Do you agree with the presidents of UFC and Bellator MMA that liberals like Streep live in a Hollywood bubble? Share your thoughts below!