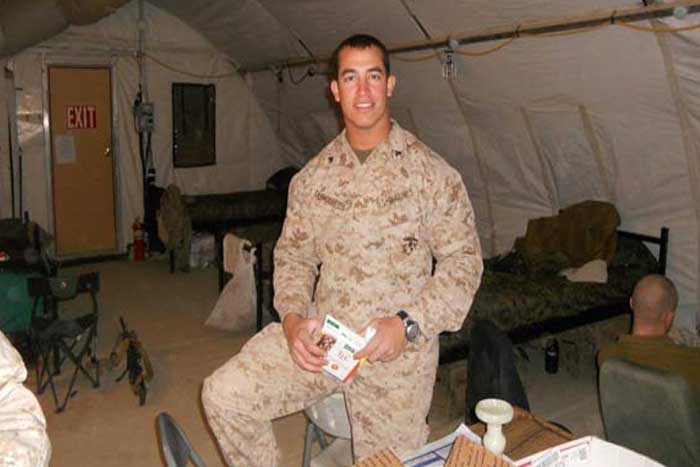 Huge news out of Washington, D.C.! Lawmakers from the House Foreign Affairs Committee made an announcement about Sgt. Andrew Tahmooressi, the Marine who has been wrongly held in a filthy Mexican prison for 7 months and is already suffering from Post Traumatic Stress Disorder.
Apparently, he will be released!
As first reported by The Blaze, Andrew – thanks to the hard work of Committee Chairman Rep. Ed Royce (R-CA) and the conversations he had with Mexican government officials – will receive "humanitarian release" soon.
As Royce announced:
Last week I had a good and productive conversation with the Mexican Attorney General and am confident that a humanitarian release of Andrew will occur very soon so he can start getting better.
In addition, conservative champion Rep. Matt Salmon, (R-AZ) said that the Attorney General of Mexico told lawmakers that if they're able to submit proof that Tahmooressi has PTSD, then they would release him from prison. He added that they had just sent Tahmooressi's medical file and expert testimony to Mexican authorities, and now we wait for his release due to his serious medical conditions.
His detention has also led to some frustrations with the Obama administration, which many say has not done enough to press Mexico on Tahmooressi's release.
"I am mystified that President Obama couldn't find time, between negotiating with terrorists, to call our ally, the Mexican president, to appeal to him on behalf of our Marine," Salmon said at [the most recent hearing about Tahmooressi].

"The fact is that Mexican citizens violate U.S. law on a regular and continuing basis, illegally crossing our southern border," Salmon added. "Mexican officials respond by asking the U.S. for compassion and amnesty for their citizens to remain in the U.S. But frankly, compassion goes both ways."
Here is a picture of Rep. Royce visiting Andrew earlier this Summer: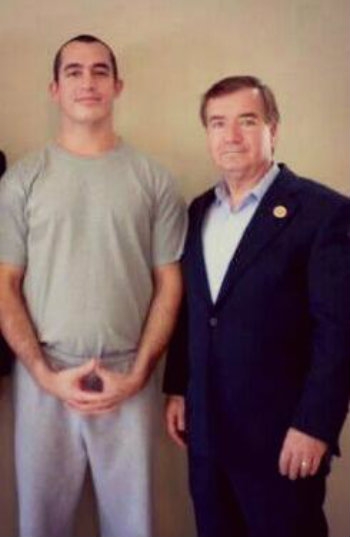 President Obama could have released our Marine months ago with a simple phone call, but has refused to do so. Thanks to these conservatives in the House, Andrew will finally return to his family.