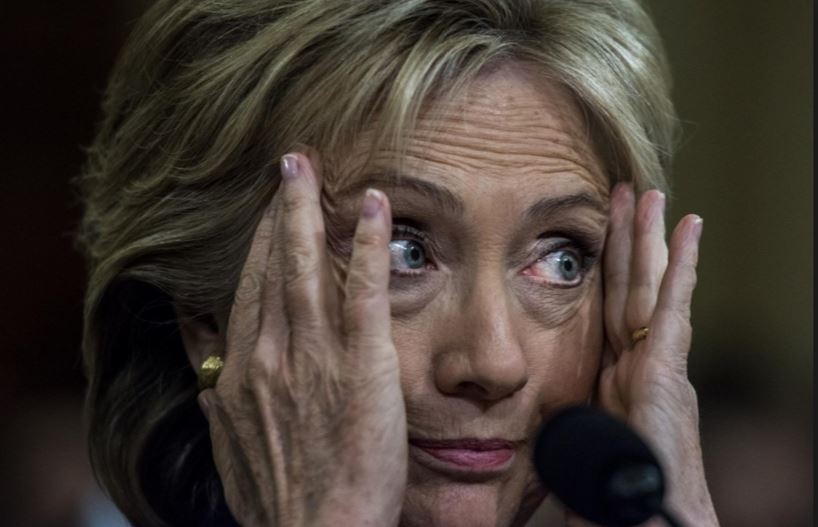 Of course, that is a rhetorical question. The media won't act on this news in any way, shape, or form.
A Ku Klux Klan grand dragon is expressing support for Democrat front runner, Hillary Clinton, so the obvious question should be asked – do you disavow the KKK endorsement?
They need to ask her this question repeatedly, until she doesn't say something perfectly right, and then run to the hills claiming she's a racist. Isn't that how they report such things? They did with Donald Trump.
Via the Telegraph:
If Donald Trump is ambivalent about the Ku Klux Klan and other fringe groups he has been linked with, he can rest assured that – for some, at least – the feeling is mutual.
Will Quigg, a grand dragon of the Klan's California chapter and responsible for recruitment in the western United States, is less keen to give Mr Trump the dubious benefit of his support.
"We want Hillary Clinton to win," Mr Quigg told The Telegraph. "She is telling everybody one thing, but she has a hidden agenda. She's telling everybody what they want to hear so she can get elected, because she's Bill Clinton's wife, she's close to the Bushes. [But] once she's in the presidency, she's going to come out and her true colours are going to show.
Trump was asked repeatedly to disavow the endorsement of former KKK grand wizard, David Duke, something he did with little problem.
"I don't mind disavowing anybody, and I disavowed David Duke." Trump talks KKK controversy. https://t.co/8PRS2FoPWp

— TODAY (@TODAYshow) February 29, 2016
The media however, has held onto the ridiculous notion that Trump wouldn't distance himself from Duke enough for their liking.
Will they do the same for Hillary?
On a side note, here's a quick report on the Democrat Party's 200-year history of institutional racism:
Comment: How will the media handle this KKK endorsement for Hillary? Will they sweep it under the rug, or ask her questions about it over and over again like they did with Mr. Trump? Share your thoughts below.
Check out The Political Insider's 2016 Election Center to stay on top of the latest breaking Trump news!