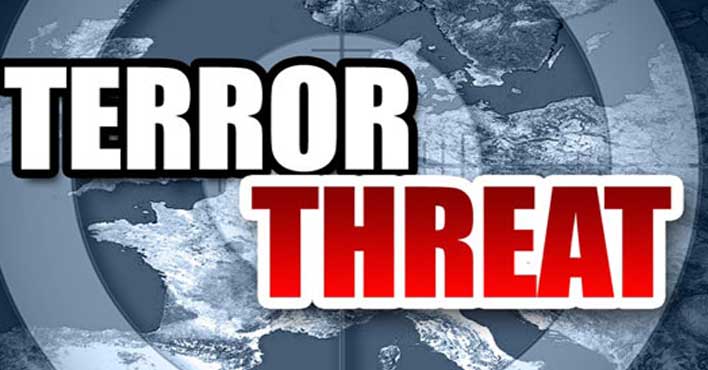 Just a day after conservative GOP Presidential nominee Donald J. Trump announced ISIS is ready to launch "9/11 style attacks" on America a top ranking official at the Department for Homeland Security confirms Mexican drug cartels are helping the Islamic State (ISIS) sneak across the Southern border to study targets for terrorist attacks. According to reports, ISIS operative Shaykh Mahmood Omar Khabir has been training Islamic militants near the border, close to Ciudad Juarez for a year.
This is chilling…
Drug cartels are helping Muslim terrorists – including at least one ISIS militant – sneak across the U.S.-Mexico border to scope out the targets for terror attacks, according to a Tuesday report from Washington watchdog group Judicial Watch.

Among the jihadists that travel back and forth through the porous southern border is a Kuwaiti named Shaykh Mahmood Omar Khabir, an ISIS operative who lives in the Mexican state of Chihuahua not far from El Paso, Texas," the group reported. "Khabir trained hundreds of Al Qaeda fighters in Pakistan, Afghanistan and Yemen and has lived in Mexico for more than a year," according to information provided to Judicial Watch by a source identified only as "a high-ranking Homeland security official in a border state."

According to the intelligence, Khabir now provides training to thousands of jihadis – mostly from Syria and Yemen – at a base in near Ciudad Juarez, which is located just across the border from El Paso, Texas.

"Staking out U.S. targets is not difficult, and Khabir actually brags in an Italian newspaper article published last week that the border region is so open that he 'could get in with a handful of men, and kill thousands of people in Texas or in Arizona in the space of a few hours,'" Judicial Watch noted.

Foreign Affairs Secretary Claudia Ruiz, Mexico's top diplomat, told the Italian newspaper the Obama administration and media are "culpably neglecting this phenomenon."
Via WND
Justice Watch reports:
This disturbing development appears on the Open Source Enterprise, the government database that collects and analyzes valuable material from worldwide print, broadcast and online media sources for the U.S. intelligence community. Only registered federal, state and local government employees can view information and analysis in the vast database and unauthorized access can lead to criminal charges. Updated data gathered on Khabir reveals he's 52 years old and was ordered to leave Kuwait about a decade ago over his extremist positions. Khabir is currently on ISIS's (also known as ISIL) payroll and operates a cell in an area of Mexico known as Anapra, according to the recently obtained information.
This is why America needs a secure border. Millions of undocumented people have already crossed illegally into America, and we have no idea who they are. Terrorists can come and go as they please, and President Barack Obama has weakened America's border enforcement.
This is why America needs a real leader in the White House!
This is a breaking news story. More information will be added as it becomes available.