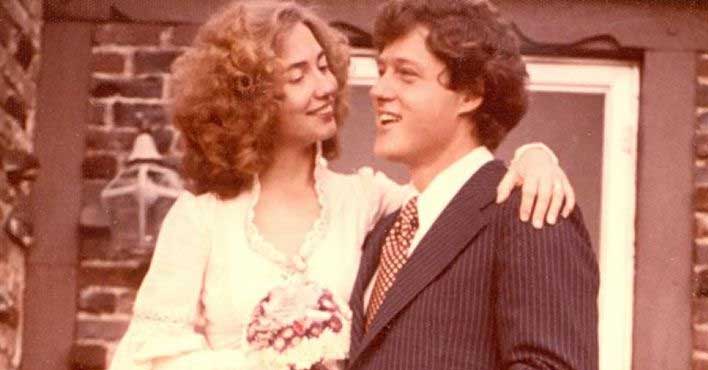 Sarah Miller, a former Miss Arkansas, was a mistress for then-Governor Bill Clinton. Now, she was asked about what she thinks about Hillary Clinton… and her response will shock you!
As she explained in a bombshell interview (below), her three month affair with Clinton in 1983 gave her a unique insight into Bill's marriage with Hillary. She now claims Hillary has had "several abortions" and they only decided to keep Chelsea Clinton as a cold, political calculation. After all, family photos are useful for presidential campaign literature and interviews.
As Miller explained:
"She had several abortions before she had Chelsea and it was only because Bill convinced her that if they were ever going to move up in politics that they had to have a child because that is what the political analysts had said."
And…
"They've gotta see her as a human. They have to see her — I think in society they always say, 'If you were a mother, you can't be half bad. There has to be some love or gentleness or compassion within in you birth a child,' but that's not true."
She also says Bill told her that Hillary is really a lesbian, which is why she's so uninterested "in kissing and holding." She isn't attracted to her husband, and she started experimenting with lesbianism in college.
Watch this incredible video below. This is amazing!
Miller concluded about the Clintons, "I've worked for a lot of things in my life that I didn't get. I worked to be Miss America, I wasn't awarded Miss America. But did I want to go out and end other people's lives and mistreat them because of it? No, you can't do that."
Do you think these allegations will hurt Hillary Clinton's presidential campaign? Please leave us a comment (below) and tell us.