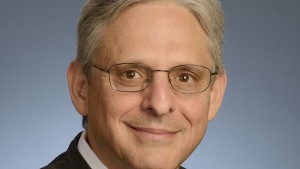 There's a lot to be suspect of when it comes to President Obama's Supreme Court nominee, Merrick Garland.
We know he's anti-gun and pro-executive power. But now we know his position on something that we wouldn't think a judge would need to have an opinion on, a Presidential candidate.
Watch the video below to see what Garland has to say about a certain controversial candidate:

Garland is of course discussing Trump's noted skepticism of President Obama's birth certificate.
I'm not sure this is disqualifying, but it certainly raises a lot of questions!