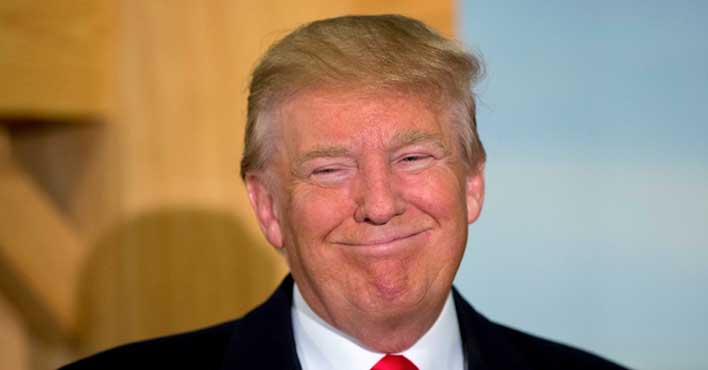 A brand-new poll shows that conservative businessman Donald Trump doesn't really have a "ceiling to his support."
That's because a new poll by Boston's Emerson College shows that in New York State, Trump has 64% of Republicans supporting him! Senator Ted Cruz (R-TX) only has 12%.
Even with Senator Marco Rubio (R-FL) out of the race, Trump wins the New York primary 59% to Cruz's 25%. This just blew the Media's narrative out of the water, as Trump also has higher favorable numbers than Cruz or Ohio Governor John Kasich!
While New York has 95 delegates, they are won proportionally… which means this massive Trump lead is devastating for his remaining two competitors leading up to the RNC convention in Cleveland, Ohio.
#NewYork #GOP poll: @realDonaldTrump-65%@TedCruz-12%@JohnKasich-1%
Results/methodology: https://t.co/xdRQhAbERX pic.twitter.com/XGD6rUOTxy

— ECPS (@EmersonPolling) March 17, 2016
What do you think about Trump's commanding lead? Please leave us a comment (below) and tell us!
Check out The Political Insider's 2016 Election Center to stay on top of the latest breaking Trump news!