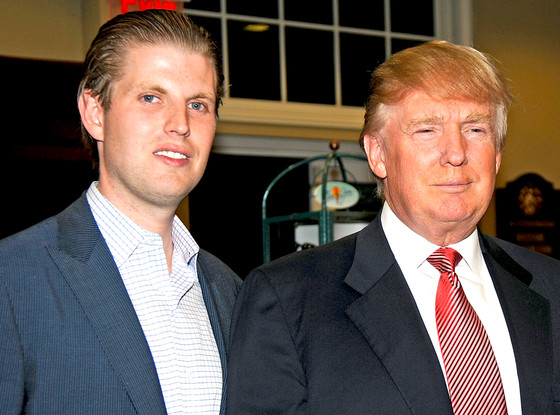 As Donald Trump continues to lead the Republican presidential primary, it's clear that some people will stop at nothing to stop his campaign.
One extremist went so far as to send white powder in an envelope with a threatening message to the Central Park home of Donald Trump's son, Eric. Eric Trump's wife Lara opened the envelope and out fell the potentially dangerous powder.
The FBI, police, and fire department had to evacuate the area and are investigating. This is horrible!
The envelope with a Massachusetts postmark was addressed to Eric Trump, 32, at his apartment in the Trump Parc East, according to sources.

The letter contained a threatening message that implied that Donald Trump's children would be hurt if the GOP candidate did not withdraw from the presidential race, according to CBS News.

Eric's wife, Lara Yunaska, opened the envelope and white powder fell out, prompting police, fire crews and the FBI to respond.

It was not clear what the powder was.

The ominous letter arrived less than a week after an outbreak of violence last Friday at a Trump political rally in Chicago, forcing it to be canceled.
H/T: NY Post
Could you imagine if this happened to the children of President Barack Obama? The media response to this will tell you exactly how biased against Trump they are… this is a real death threat, and is unacceptable.
This is a breaking news alert. We will share more information when it becomes available.