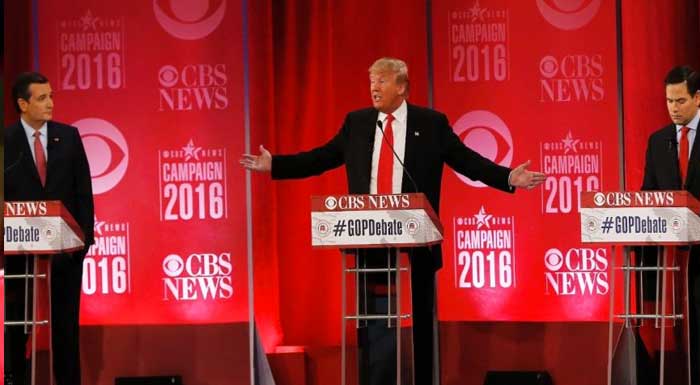 The South Carolina GOP primary is always a tough election… and Donald Trump just received devastating news.
As NBC News reports, "Donald Trump's Lead SLASHED in South Carolina."
Trump has been up by historic margins in national polls. But all the matters right now are the voters in South Carolina, a key primary state. A month ago he was ahead by 16 points, but that lead has dropped down to 5. Considering how high Trump's name ID is and how he continues to dominate the news cycles, this isn't good:
Trump gets support from 28 percent of likely Republican primary voters in the state, while Ted Cruz gets 23 percent. They're followed by Marco Rubio at 15 percent, Jeb Bush at 13 percent, and John Kasich and Ben Carson at 9 percent each.

In the January NBC/WSJ/Marist poll — conducted before this month's Iowa and New Hampshire contests — Trump held a 16-point over Cruz, 36 percent to 20 percent, with Rubio at 14 percent and Bush at 9 percent.
Here's a breakdown of Trump's significant poll decline: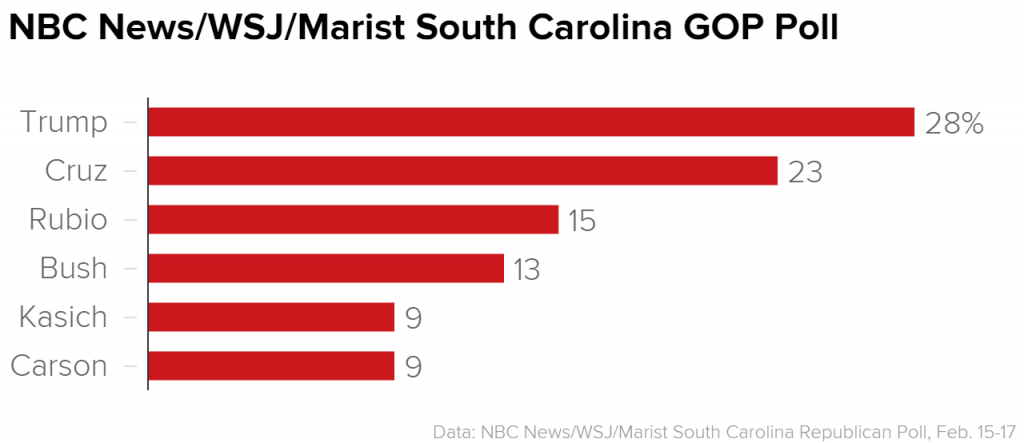 This means it all comes down to the ground game and voter turnout. Senator Ted Cruz (R-TX) has shown himself to have a sophisticated voter targeting program, while Donald Trump is counting on his message to bring the voters to him.
But regardless who wins on Saturday, it's clear that the GOP establishment will be soundly defeated. Voters are tired of business as usual.
What do you think about Donald Trump's new poll numbers? Please leave us a comment (below) and tell us!