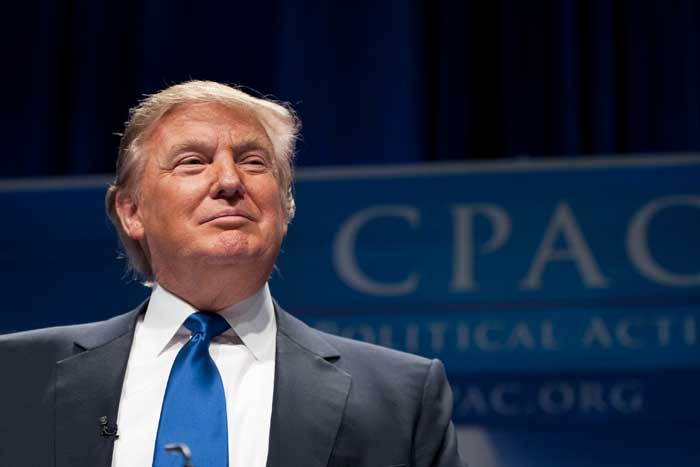 Conservative Presidential candidate Donald Trump is speaking the truth about President Barack Obama's amnesty agenda. As a successful businessman, he is beholden to no one, and is unafraid of speaking up for our principles.
Now, Fox News just announced Donald Trump EXPANDED his lead among Republican candidates for the Presidential nomination. He is the candidate that Republicans want to STOP Hillary Clinton!
What's astonishing about the poll was it was conducted immediately after Governor Scott Walker's (R-WI) announcement. Donald Trump left Walker, and every other candidate, eating his dust…
The latest Fox News national poll finds another reshuffling in the race for the 2016 Republican nomination, as Wisconsin Gov. Scott Walker gets a post-announcement bump and businessman Donald Trump claims more of the spotlight.

Former Secretary of State Hillary Clinton still dominates the Democratic race. Yet the poll also warns trouble may be ahead for her.

Among Republican primary voters, Trump captures 18 percent. He's closely followed by Walker at 15 percent and former Florida Gov. Jeb Bush at 14 percent. No one else reaches double-digits.

Support for Trump is up seven percentage points since last month and up 14 points since May. He's also the candidate GOP primary voters say they are most interested in learning more about during the debates.
Here is the Fox News report on the results:
This is an historic achievement for Donald Trump. And he is a clear example of why conservative values can win elections, even when the entire mainstream media and political establishment oppose you.
Do you support Donald Trump? Please leave us a comment (below) and tell us what you think.