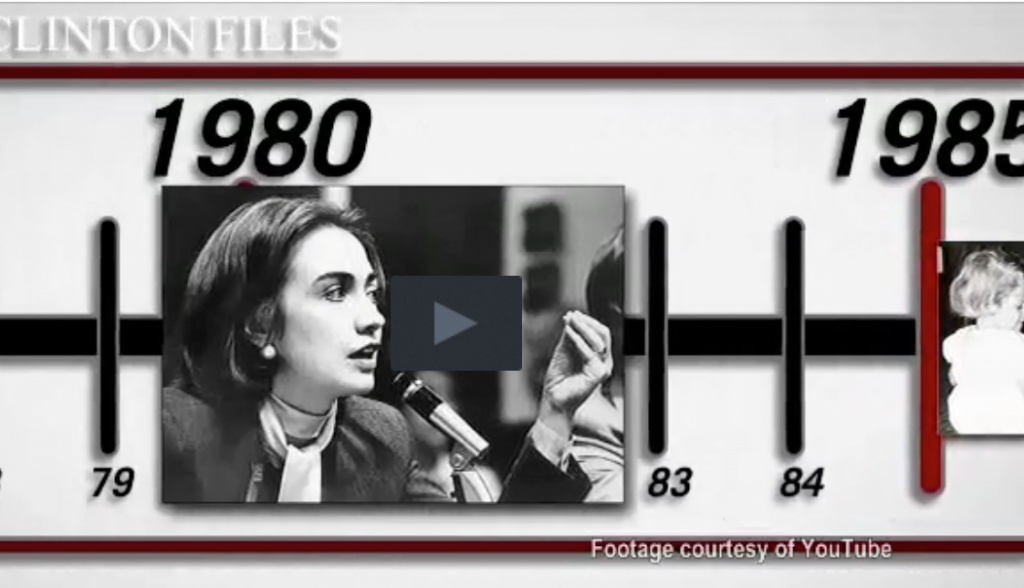 Hillary Clinton has taken the phrase "corrupt politician" to a whole new level. She and her husband former President Bill Clinton are political drifters and criminals who act like they're above the law.
As soon as they left the White House, the Clinton Foundation was set up to accept millions of dollar bribes for foreign governments. And Hillary Clinton's abuses of classified documents as Secretary of State would have sent anyone else to prison long ago.
Now, Fox News' Bill O'Reilly showed a new anti-Clinton ad which exposed Hillary Clinton better than any other video before.
This is why the FBI must arrest and indict Hillary… before it's too late!

h/t: WJ
Even with this information about Hillary Clinton, the political establishment is making sure she is the Democratic nominee for President in 2016. That is pathetic!
It is time to stop Hillary Clinton now. Decades of her public corruption means she has broken too many of our laws, and is disqualified from being our Commander in Chief.
Do you oppose Hillary Clinton? Please share this video with your friends on Facebook and Twitter!