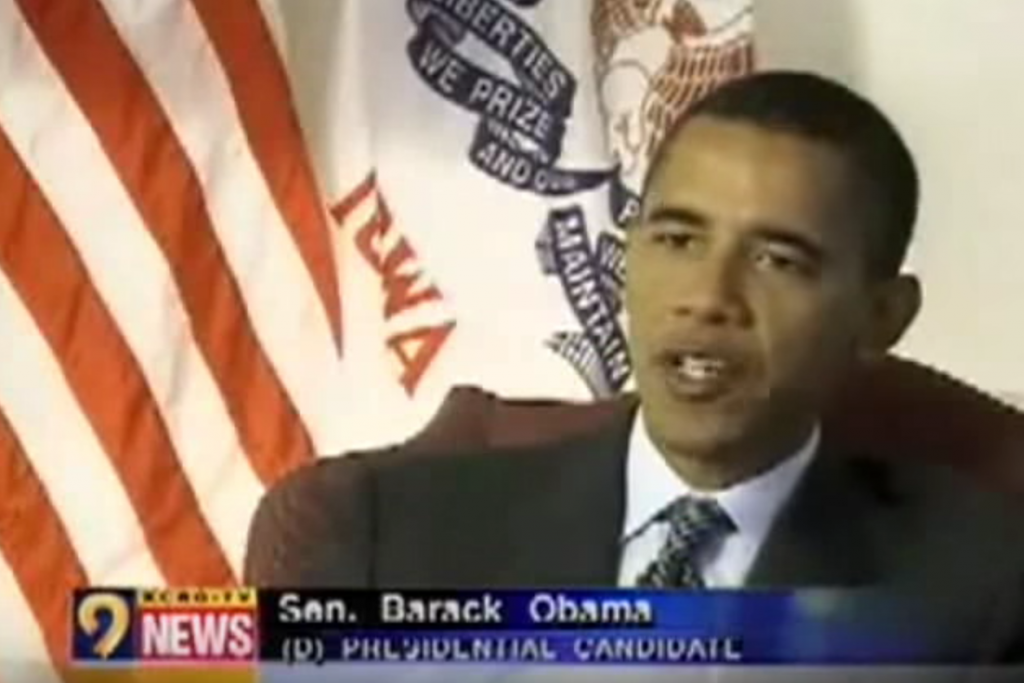 We have been watching Donald Trump dominate the polls and win in New Hampshire on a conservative platform to "Make America Great Again."
While President Barack Obama has fought the accusation he is a Muslim, questions about his loyalties remain.
Watch (below) a video that has resurfaced of then-Illinois State Senator Barack Obama explaining why he refuses to wear an American flag pin on his suit.
This is outrageous! Watch before they have it deleted:
After watching that, isn't it sad to know the President doesn't love America?

Please share this everywhere on Facebook and Twitter! The world deserves to know the truth about Obama.