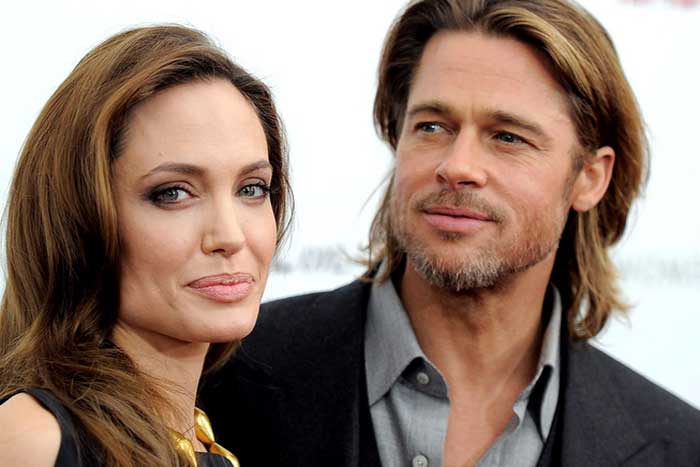 Most Hollywood celebrities are predictably liberal and overwhelmingly support President Barack Obama. They are out-of-touch with the rest of America.
But Brad Pitt and Angelina Jolie – two of the most popular movie actors in America – just took a bold stance for the Second Amendment and the Constitution!
They just had two custom guns (below) designed for themselves. This is amazing!
As Jesse James of Jesse James Firearms Unlimited explains about the two Cisco 1911 firearms he created:
"I built this custom pair of Cisco 1911's for Angelina Jolie and Brad Pitt. Both are Government size. Her's is chambered in 9mm and his in .45acp . Both are hand fit from all oversize parts, making them incredibly accurate, well shooting pistols."
Angeline Jolie's gun is  engraved with the words  "Mama Knows Best." Looks like something her Lara Croft character would have shot!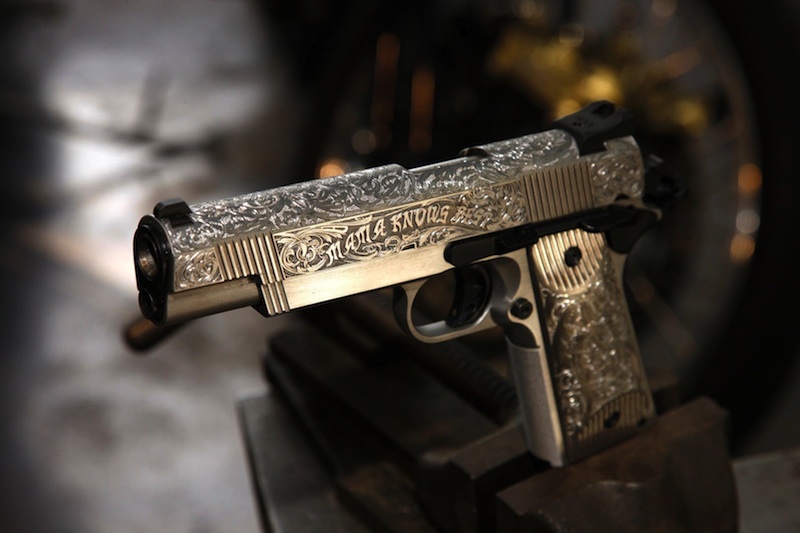 And Brad Pitt's gun says "Big Papa":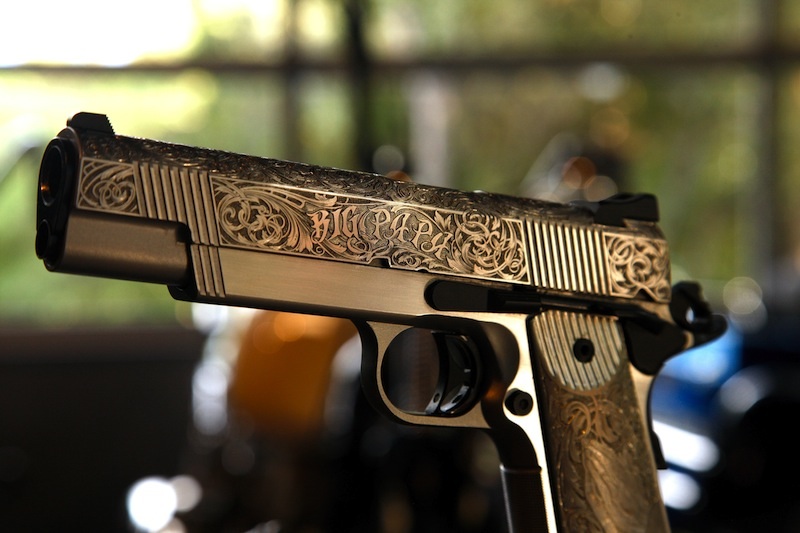 President Barack Obama can't be pleased about two actors who are box office successes promoting responsible gun ownership. In the last year of the Obama's presidency, he is busy creating illegal executive orders to confiscate guns and limit the sale of firearms. Obama doesn't respect the Second Amendment, which is why so many people are buying guns NOW!
Thank you Angelina Jolie and Brad Pitt for standing with gun owners and defending the Second Amendment. You and every other American has the right to defend their families from harm, and guns are the first line of defense.
What do you think about Angelina Jolie's and Brad Pitt's guns? Please leave us a comment (below) and tell us what you think.