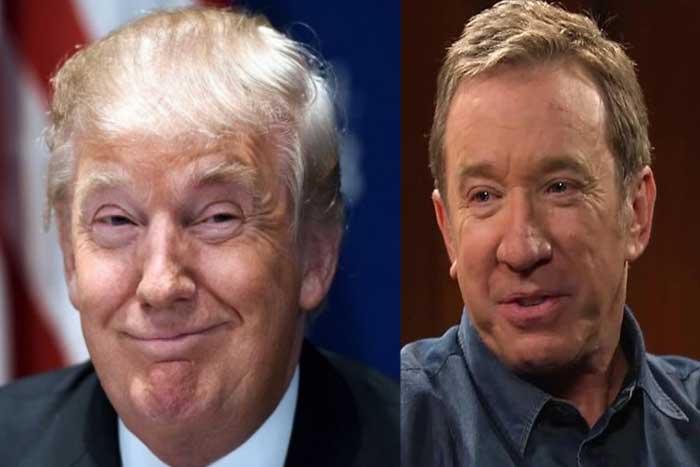 Tim Allen is famous for his many TV roles, including Tim "The Tool Man" Taylor on Home Improvement, and now in the popular ABC show, Last Man Standing.
At 62 years-old, Allen is willing to risk his career by doing something that is sure to SHOCK the Hollywood liberal establishment. During a recent interview with Fox411, he described his politics as "center-right"… then he explained exactly why Donald Trump is the best man to fix America's problems!
Allen also had some thoughts to share on GOP front-runner nominee Donald Trump.

"I think it's funny because Donald Trump is kind of in the spirit of old Greek tyrants where they used to vote in a guy that had no encumbrances," he said. "So the smartest thing about him, which is probably most overlooked, to me, is that he doesn't owe anybody anything and if he would just stick to fixing the bridges, roads and infrastructures that's what he knows how to do…just keep him doing that."
Via Fox News
Allen is absolutely right! Trump "doesn't owe anybody anything" and THAT'S why the political establishment can't stand him. Trump is a self-made billionaire who is tried of seeing America trashed on the world stage and while Obama destroys our economy.
Donald Trump isn't beholden to special interests and may be the only candidate willing to take the necessary steps to make America great again.
This isn't the first time Tim Allen has slammed the left. Check out this hilarious scene from Last Man Standing:
Thank you Tim Allen for speaking the truth and standing up to Hollywood liberals!
Do you support Donald Trump in 2016? Please leave us a comment (below) and tell us what you think.