This site works best in IE9 and up and in other modern web browsers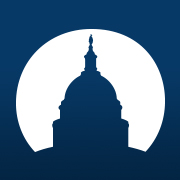 The Political Insider is your inside source to what's going on in Washington, D.C. and around the nation. Here you'll find the real scoop, not just government propaganda. We break down the barriers employed by government and the liberal media to bring you the truth.
Our exclusive mix of news and commentary will keep you in-the-know and interested. We're not just your inside connection to influencers and politicos, but also a place to find stories that will make you think and feel.
We are a growing community that reaches millions of readers each week through email, social media, and ThePoliticalInsider.com. The truth is spreading.
Keeping You Connected. The Political Insider.
Join our growing community of Insiders!
Want to connect your brand with our influential Insiders? Learn more about our web, mobile, email, and custom Advertising opportunities.
Please take a minute to view our Terms of Use and Privacy Policy.
---
Check out The Political Insider in the News